Dental Services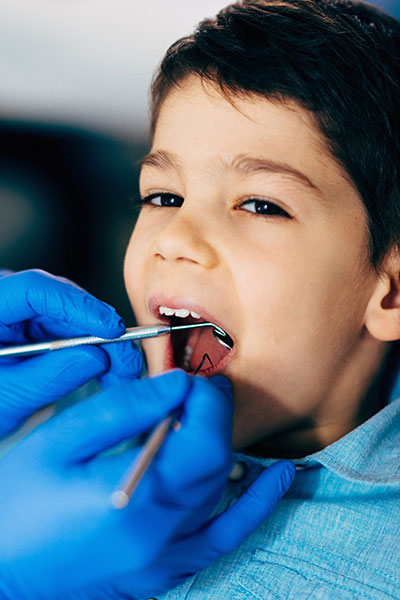 Our experience dental team at River Falls Pediatric Dentistry offer a full array of dental services to help you maintain a healthy, happy smile. Some of the pediatric dental services we offer include:
Oral Examination
Routine Cleanings
Fluoride treatments
Digital Dental Radiographs
Protective Sealants
Composite Restorations (tooth colored fillings)
Stainless Steel crowns
Esthetic Crowns (white crowns)
Root Canal Therapy (pulpotomy/ pulpectomy)
Extractions
Selective Interceptive Orthodontics
Growth and Development discussion
Space maintainers
Mouthguards
Bleaching
Care of Dental Injuries/ Trauma and Emergencies
Tongue-Tie & Lip-Tie (Frenectomy) treatment with our CO2 laser
Other pediatric dental services
A child's overall health, age, anxiety level, ability to cooperate, and amount of dental treatment may play a factor in the dental services needed. To meet these needs, Dr. Chana and her team at River Falls Pediatric Dentistry offers various types of specialized pediatric dental services.
Nitrous Oxide ( laughing gas)
Oral Conscious Sedation
General Anesthesia
Hospital Dentistry ( Operating Room)